Joel Therien's sales videos for Pure Leverage show off the money he's made on the internet, and he tries convincing us that we can also become rich if we buy into his money-making system. While he claims that Pure Leverage will contain everything we need to make our fortunes online, the truth of the matter is that the marketing tools are ineffective and outdated. Pure Leverage is just another multilevel marketing (MLM) product where you have to pay an expensive monthly fee for the rights to resell it, and I'll explain in detail below why it's not worth your money.
Poor Marketing Tools
Pure Leverage targets beginner internet marketers who are hoping to find a one-stop solution to all of their business needs. That's why Joel Therien makes it seem like Pure Leverage will have everything you could possibly need, all in one place. If you're not an experienced internet marketer, it'd seem like the marketing suite is exactly what you've been looking for.

While in theory it's pretty awesome that all of these internet marketing tools are together in one package, unfortunately they're not going to do you much good. Once you break down each product individually, you'll see that they're low quality and unlikely to earn you money.
For example, the "easy lead flow" system that they promote is just an unprofessional landing page that'll be identical to every other person who purchases Pure Leverage. While Joel Therien claims that these pages have high conversion rates, the truth is that they're completely valueless without the ability to attract quality traffic.

The other products in the suite are just as unhelpful. The video email service is unlikely to help anyone make money online, the auto-responder is hard to use, and the elite coaching is just a fancy way of being told how to resell their product to other people. When you analyze each tool separately, it becomes clear that none of them are worth their price.
Emphasis is on Reselling
The fact that the marketing tools are so ineffective isn't surprising, since the main emphasis of Pure Leverage is on reselling it to other people. In reality, the entire product is about little more than earning commissions by convincing other people that it's a worthwhile investment.
One of their main selling points is that you'll be earning 100% commissions when you resell the product. But if you read more closely, you'll see that this actually only applies for the first month, and then the commissions drop a whopping 50 percent.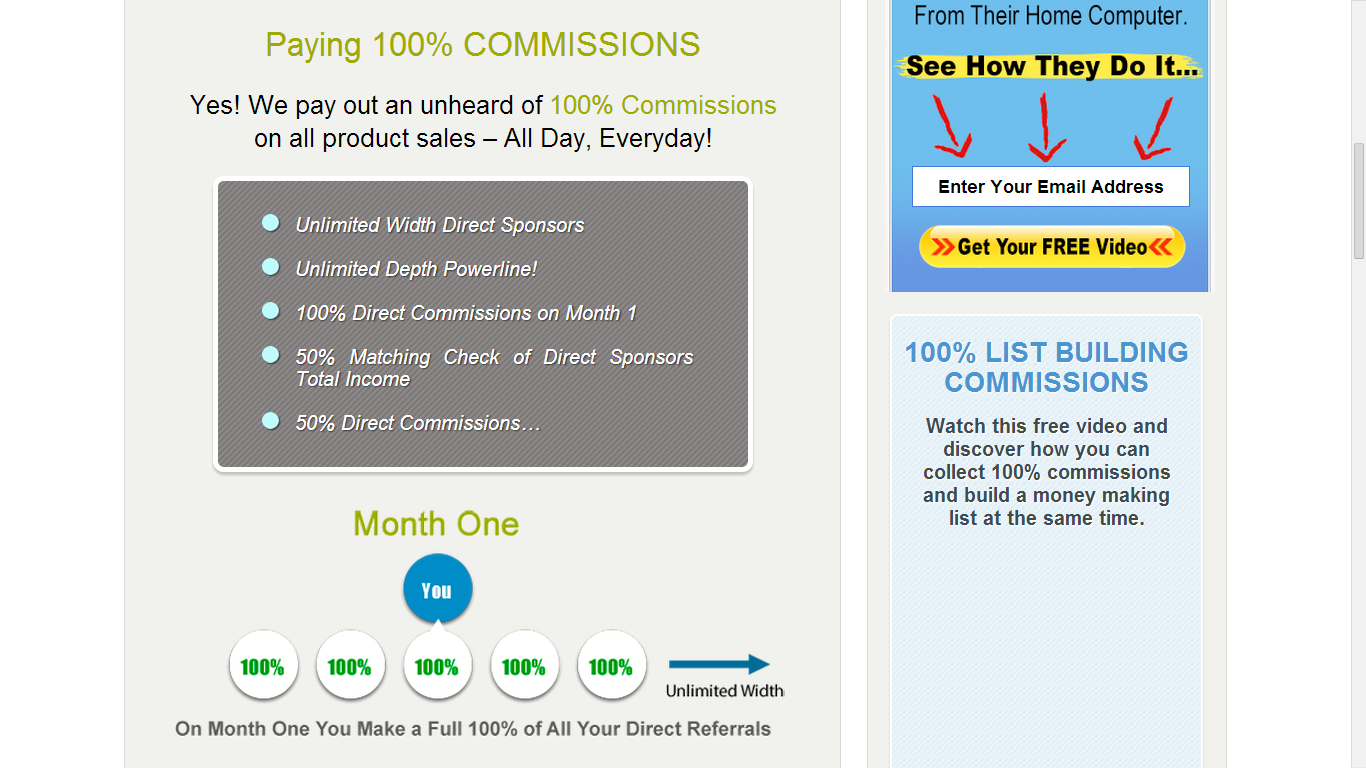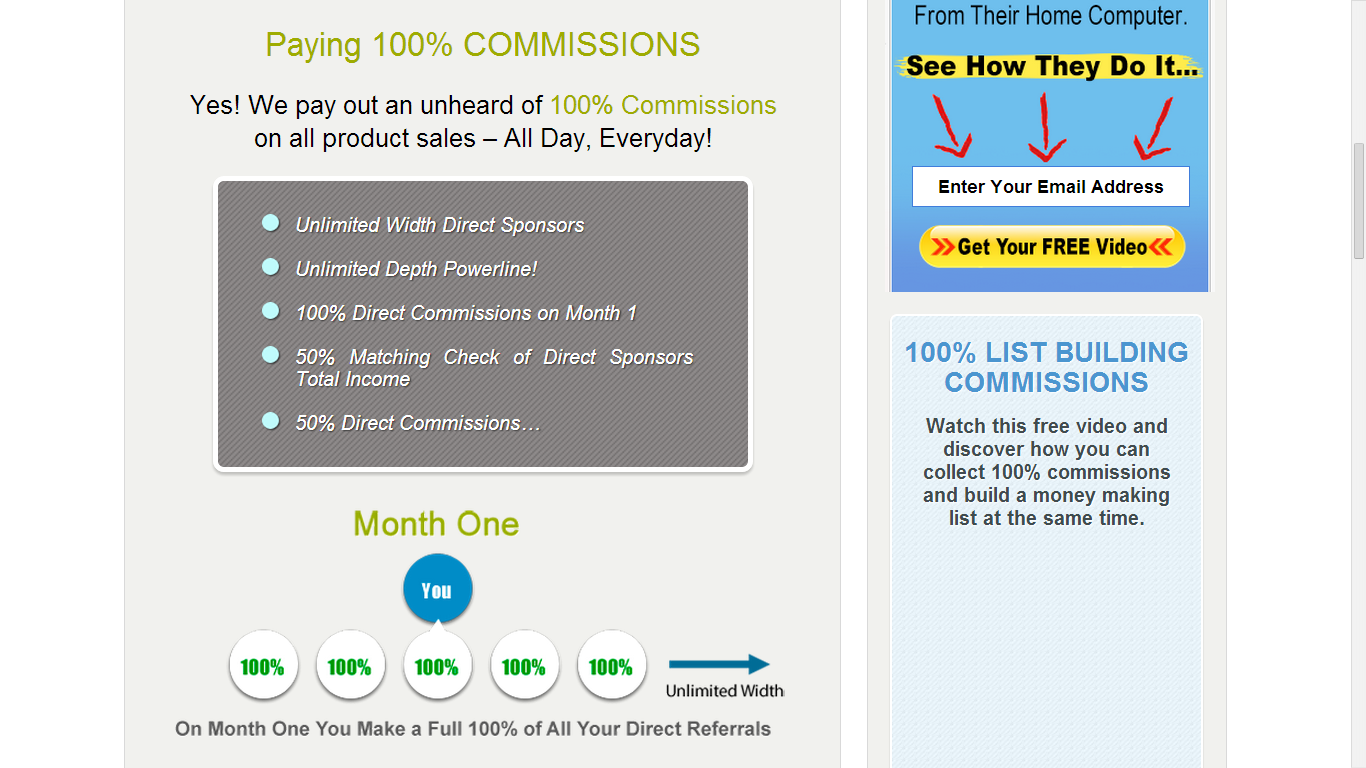 Even worse, you have to pay a monthly fee in order to even qualify for commissions. These fees are expensive, and if you want to have a chance of earning a $97 commission for selling their Elite product, you'll have to shell out that $97 yourself every month.

So in the end, you're buying an expensive product where the main source of income is by reselling it to other people, which is the usual for MLM systems. Instead, you'd be much better off promoting a product through Clickbank or Amazon where the product itself is worthwhile and where you don't have to pay money in order to be an affiliate.
Outdated Blogging Strategies
Selling the product to others won't be easy because the methods that Joel Therien recommends are outdated and no longer effective. For example, one of the important aspects of Pure Leverage is its blogging platform, but it's nowhere near as effective as the "amazing blogging platform" that Therien describes.
The blog you're given won't even have its own domain name, it'll just be attached to the main Pure Leverage domain which will be disastrous for your SEO. It'll be extremely difficult to attract quality traffic to your blog, since it will be 100% generic and identical to everyone else's.

Even worse, ever since Google's Panda and Penguin updates to its search engine algorithm, it's been punishing blogs like these very harshly. If you're hoping to make money off of a generic blog with thin content like Pure Leverage is promoting, then you're in for an unpleasant surprise. Nowadays a blog should have its own domain and needs valuable, unique content if you're hoping to draw in traffic that will convert into commissions.
Final Word: A Stale Money-Making System
Pure Leverage is far from the one-stop solution that Joel Therien would like us to think it is. The internet marketing tools are low quality and aren't worth the money. The system itself is pretty flimsy and there is no reason why you should be paying an expensive monthly fee just for reselling rights. And finally, the blogging strategies are all out of style and will earn you nothing but a slap from Google if you follow his advice.
Share With The Community
Are you a beginner to internet marketing looking to start your first online business? Did this review save you just in time, before you sunk your hard-earned cash into Pure Leverage? Share your experience in the comments below so we can all continue to help each other earn legitimate money online.