Dan Craig and Jimmy Kim want you to think that their ridiculous promotional video for Full Money System filled with everything from race cars to private jets is real, but they barely mention anything about Full Money System itself, which isn't really surprising because it's such a horrendous product. You're paying for one of the least helpful "training courses" in internet marketing that I've ever seen, full of outdated tips and worthless advice. But even worse, you're basically just paying for Dan Craig and Jimmy Kim to sell you even more expensive garbage down the line.
Why the Full Money System Training is a Complete Joke
The sales video presents Full Money System as a complete, all-in-one business package. At least that's what Dan Craig and Jimmy Kim want you to think as they pitch their product to beginners trying to get started in internet marketing. Unfortunately it's clear when you log into the members area that the training won't help you at all.
The main training video is less than 15 minutes and only half of it is actual training. Most of it is about why you should sign up for hosting with Hostzilla (hint: they make a nice commission when you buy through their link) and other extraordinarily basic information like setting up a PayPal account.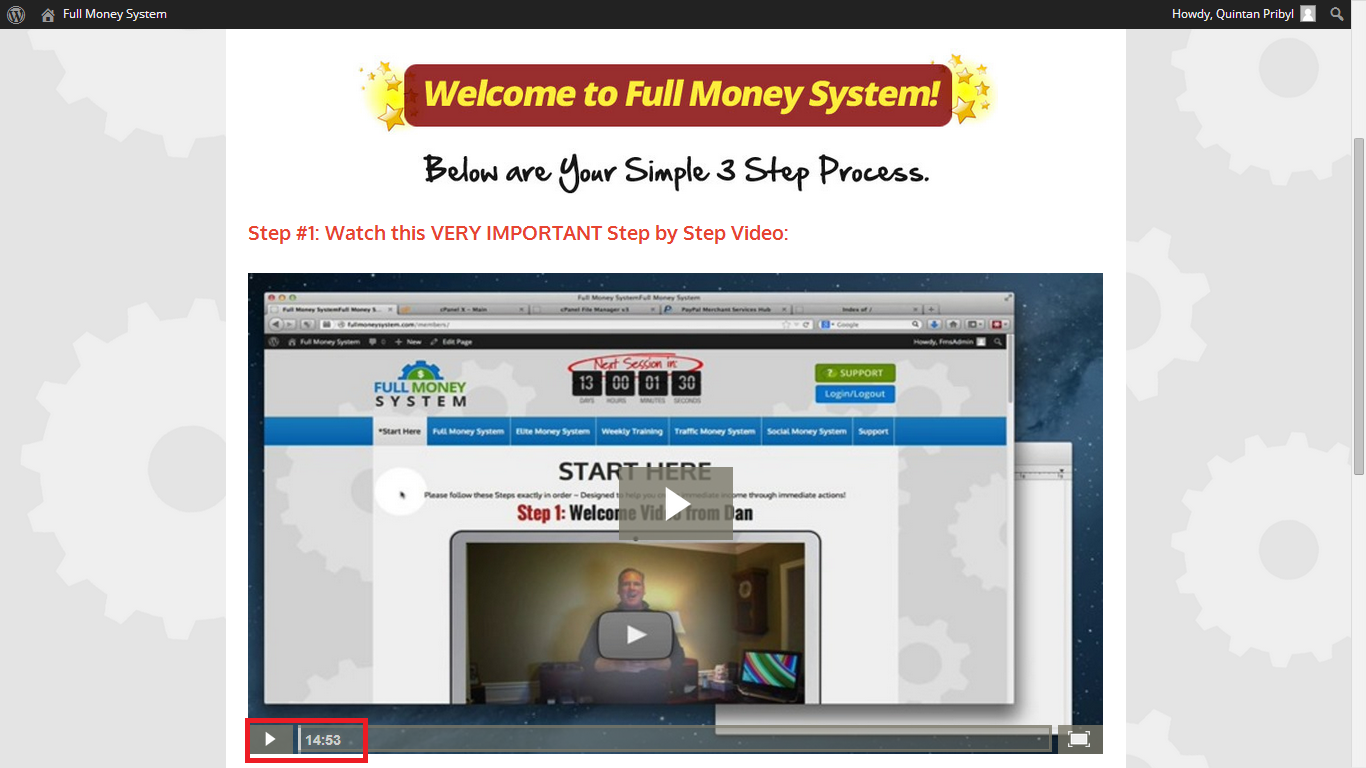 The Full Money System "product" is even more of a joke. It consists of 5 landing pages for completely saturated niches like weight loss and dating, and your pages will be identical to everyone else's—already a bad sign.

But the really important thing to remember is that these landing pages are completely worthless unless you figure out a way to get quality traffic, but Dan Craig and Jimmy Kim don't teach that at all. As I'll explain below, it's a terrible idea to follow their "Traffic Money System" which is completely useless software that'll get your site severely penalized by Google.
The Upsells are Absolutely Pointless Wastes of Money
One of the signs that a product may be a scam is if the product creators are constantly trying to sell you other products for the product you've already paid for to be effective. In that sense, Full Money System couldn't be any worse. The members area is packed with high-priced upsells, and some of them have absolutely nothing to do with their so-called "internet marketing course".
For example, one of the steps included in the members' area is to download this "free app." It's listed as part of the steps that you're supposed to perform in order to setup your Full Money System account.

When you click the link, you're taken to a shady binary system sales page that has nothing to do with internet marketing. Why are Dan Craig and Jimmy Kim spamming their members with links to affiliate sites that have absolutely nothing to do with their training course? It's a major red flag that they have zero intention of actually teaching their members anything about setting up an internet business.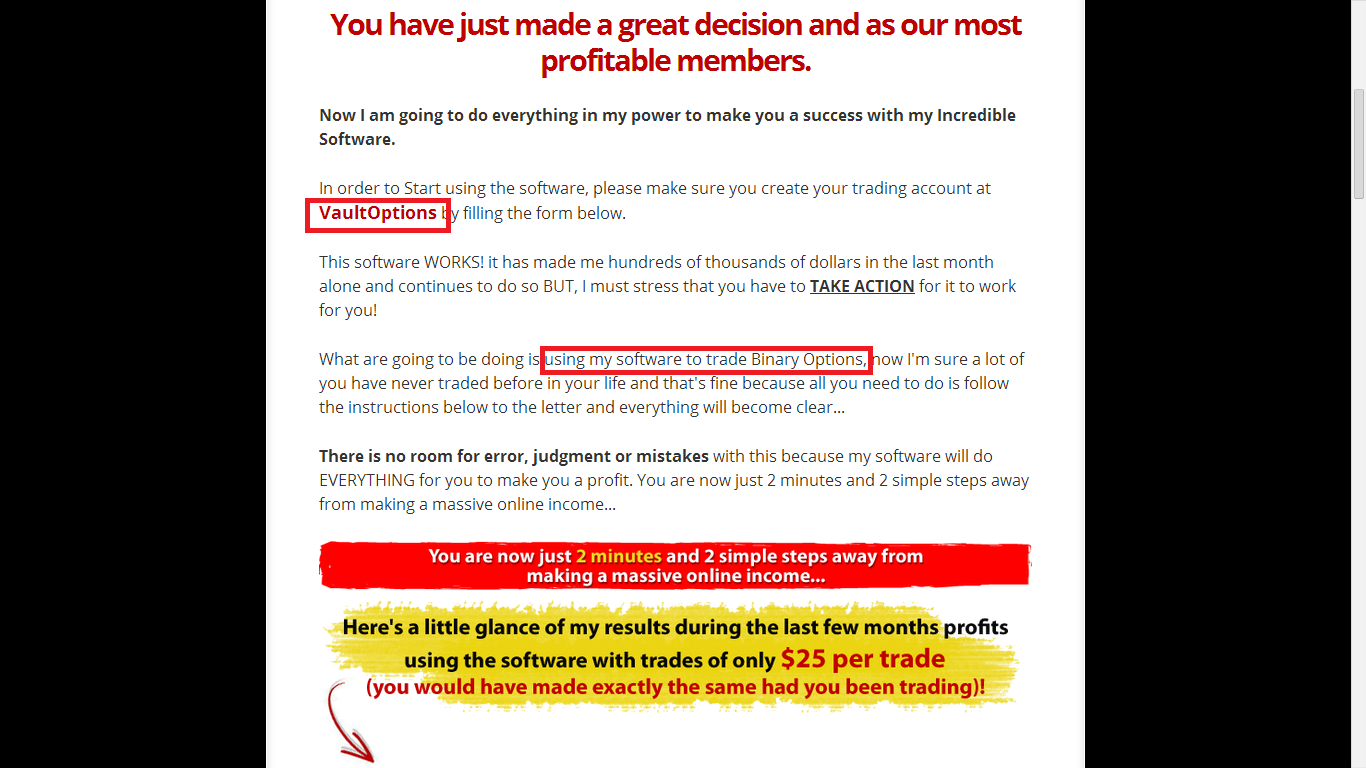 But it's not just binary options—the upsells include weekly seminars, dozens of more pointless landing pages, personal coaching, and lots of other nonsense that definitely isn't worth paying for.
Dan Craig and Jimmy Kim's Traffic Advice Will Get Your Site Penalized by Google
As if the pathetically short training and the ridiculous upsells are not enough, a sign that Dan Craig and Jimmy Kim aren't providing a valuable product to their customers is demonstrated by their "Traffic Money System" which is useless software.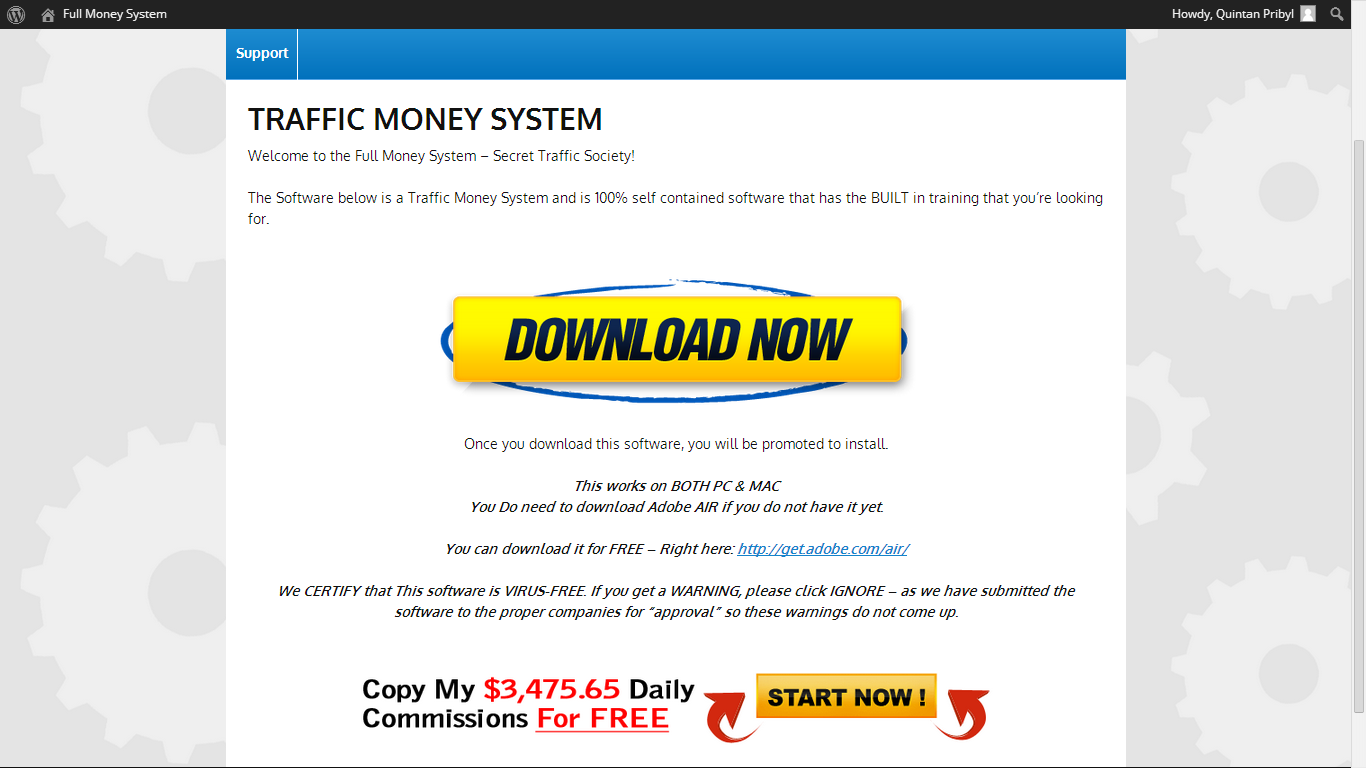 Download the software at your own risk (I don't recommend it), but it's not going to help you. It's just automated software that spams your link to directory websites across the internet. Not only will this get you ZERO traffic, but the backlinks from these sites will actually hurt your website's SEO.
Google has updated their algorithm and explicitly says that it penalizes websites that use automated software to build links. This is clearly stated in Google's terms (see screenshot below). Following the  advice of Dan Craig and Jimmy Kim will actually destroy your site's search engine rankings.

Conclusion: Dan Craig and Jimmy Kim Should be Ashamed of Themselves
As I've clearly described above, there is nothing of value in Full Money System. The only training video runs for less than 15 minutes, so it can't even be called a "course" – there's virtually no product to speak of. The landing pages are worthless by themselves, and the traffic advice that Dan Craig and Jimmy Kim offer you is more harmful than helpful. As if that's not bad enough, they try to take even more of your money for expensive upsells that have nothing to do with internet marketing.
Share with the Community
Were you almost convinced by the over-the-top sales videos by Dan Craig and Jimmy Kim? Do you understand why investing in Full Money System will lead to nothing but disappointment? Let me know your thoughts in the comments below!